Margaret Stix specializes in developing innovative programs, projects and advocacy strategies that advance policy and practice in workforce, economic and community development. She has thirty years of experience working with City, State and federal government as a City official, a private sector attorney and as an advocate with nonprofit organizations.
Her advocacy work has included building city and statewide coalitions; meeting with legislators and their staffs in New York City, Albany and Washington; drafting legislation; organizing public hearings and forums to heighten awareness of issues; and writing public policy reports, press releases, policy briefs and legal papers.
Stix has developed programs to link publicly-assisted economic development to workforce development and community development; reduce energy costs for residential and commercial buildings; redevelop public buildings as recreational, arts and health care facilities; and provide supportive housing to homeless families and singles.
Testimonials
"I have known Margaret for many years. I was impressed by her sound judgment on a wide variety of issues, as well as with the consistent high quality of her work. In every capacity in which she served, Margaret demonstrated wisdom, fortitude, dedication, and enthusiasm."
Hon. David N. Dinkins

Former Mayor of the City of New York
One would have to look far and wide to find as consummate a professional as Margaret Stix. As far as youth policy issues go in New York City, she is top of the bar. Over the decade I have come to know her, I have learned that she is a person of the highest integrity and principles, a fierce advocate for her belief in a better New York, and she brings a terrific blend of analytical, research, and writing skills that have made her an indispensable resource for JobsFirstNYC."
Lou Miceli

Executive Director, JobsFirstNYC
Suzanne Mattei has over 30 years of experience in public interest law (J.D., Yale Law School) and policy. As Executive Director for Sierra Club's New York City office, she exposed the health impacts of pollution in the aftermath of the World Trade Center attack and the federal government's failure to address them. Her research for the Office of the New York City Public Advocate helped lead to passage of New York City's Childhood Lead Poisoning Prevention Act and to the halting of an ill-advised plan to build eight giant garbage incinerators. As Regional Director for the New York State Department of Environmental Conservation, she supervised more than 160 employees in permitting and enforcement matters. She also served as General Counsel and Legislative Director for the New York State Trial Lawyers Association and as founder and Executive Director of New Yorkers for Patient & Family Empowerment, a healthcare consumer rights project now housed at the New York Public Interest Research Group.
Testimonials
"Few people with whom I have worked command the respect earned by Suzanne. Such respect has been earned due to the quality, clarity and persuasiveness of her research and writing. Her intelligence, candor and deep thinking are tops, and she is a skillful collaborator who is able to bring diverse people and ideas together cohesively in order to solve complex problems. Put simply, she is effective because she gets results and she is a pro in every aspect of her work."
Bruce Boissonnault

CEO, Niagara Health Quality Coalition
"Suzanne's research and report writing was critical to the success of our climate advocacy work in New York. She delivered top quality policy work and analysis and acted as an important media resource."
Richard Brooks

Campaign Coordinator, Divestment & Fossil Free USA 350.org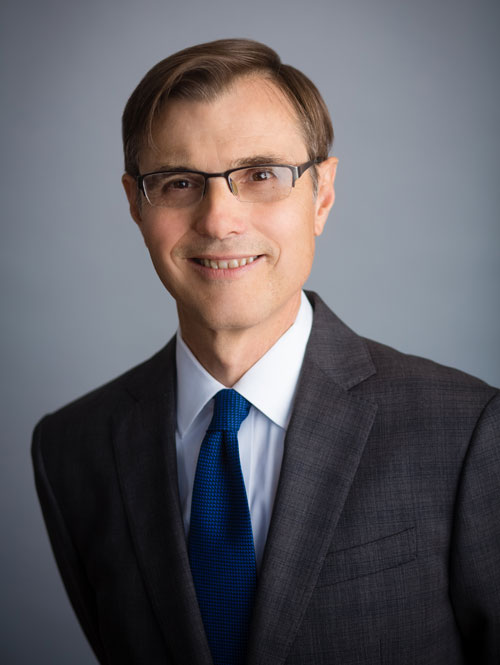 Glenn von Nostitz has been Vice President of Lookout Hill Public Policy Associates since 2010. He previously served as: Director of Policy, Office of the New York City Comptroller; Senior Policy Director, New York State Trial Lawyers Association; Deputy NYC Public Advocate for Research and Investigation; Assistant Commissioner for Advocacy, NYC Department of Consumer Affairs; and Legislative Counsel (Democrat) in the New York State Senate.
He is known for his in-depth research and compelling studies on progressive public policy issues. Accomplishments include:
Adoption of regulations limiting the number of continuous hours worked by hospital residents and improved treatment of sexual assault survivors in municipal hospital emergency rooms;
Creation of the New York Patient Occurrence Reporting and Tracking System requiring mandatory reporting of adverse medical events, based on his findings on hospital errors;
Among the first to expose predatory lending in low-income communities;
Federal crackdown on hazardous conditions in New York City garment sweatshops spurred by three years of his investigations;
Reports on the NYC Department of Education failures to plan enough public-school seats in growing neighborhoods and to enforce state laws giving parents a voice in schools governance; and
Widely reported Poor Pay More for Less studies exposed excessive costs of auto insurance, banking services, and grocery stores in NYC low-income communities.
He has drafted regulatory petitions, public hearing statements, lobbying materials, and innumerable consumer alerts for New York State elected officials, government agencies, and non-profit organizations.
Testimonials
"Glenn von Nostitz has an uncanny ability to identify emerging public policy issues and a well-deserved reputation for unimpeachable research. He puts it all together in a way that grabs public attention and spurs solutions."
Mark Green

Former Commissioner, NYC Department of Consumer Affairs and Public Advocate for the City of New York
Tom Sahagian
Tom Sahagian has more than 35 years of experience in energy-efficiency and affordable housing in the private, public and non-profit sectors. He served on New York City's Green Codes Task Force and worked on energy policy matters at the city's Office of Long-term Planning and Sustainability (now known as the Mayor's Office of Sustainability). As Senior Program Director for Technical Services at Enterprise Community Partners, Sahagian helped owners and managers of affordable housing manage their buildings more efficiently. Before that, he served as director of the Energy Division at Power Concepts, LLC., a mechanical, electrical and engineering firm specializing in high-efficiency HVAC and cogeneration system design.
His career in green building started when he co-founded a small construction company that performed energy-efficiency retrofits. Later he served in the Office of Energy Conservation at NYC's Department of Housing Preservation & Development (HPD) and became the agency's Weatherization Assistance Program director.
Whether inspecting a crawl space in a South Bronx apartment building or assessing an electrical closet in a 50-story office tower, Tom understands the real-world implications of government policies and regulations. His extensive field experience informs all his program and policy work.